Factory setting is one of the best solutions if you are facing issues with your system like if you are not getting the same performance or has some malware infection in it. Many users also use this option to erase everything on Windows 11 while to in case they are selling their system or giving it to someone else.
For all people who are unaware of what Factory Reset is, it is a process where the device (a Windows 11 laptop in this case) is restored to its original condition when it came from the factory. By running a Factory Reset on your Windows 11 PC, all your data, settings, preferences, and other customizations will be removed. Additionally, all the applications installed on your system will also be deleted from your system. As a result, you can use this option to erase everything on Windows 11 laptop or PC.
Precautions You Must Take Before You Factory Reset a Windows 11 System
If you are planning to perform a reset on your PC, there are some points that you must keep in mind. Creating a backup copy of your data is highly recommended as it can act as a roll-back plan if anything goes wrong during the reset process.
There are various tools that you can use like EaseUS Todo Backup or Macrium Reflect Backup Software that can create an exhaustive backup of your crucial data. Moreover, these tools also help you restore such backups to the machine after you perform Factory Reset on Windows 11 PC or laptop.
Why is a Factory Reset on Windows 11 System Needed?
There are usually two scenarios when a user plans to perform a factory reset on Windows 11 PC. Both these scenarios are explained below:
1. The first scenario is when you are looking to sell your PC. In this case, running a factory reset will delete all data, settings, and other preferences from your device. Furthermore, you need to make sure that you apply all the latest updates to the system as the factory reset will restore the version that was there when the device came out of the factory. Hence, a Factory Reset on Windows 11 laptop or PC is done when you want to delete everything from your system.
2. Another scenario when people usually reset a Windows 11 PC is when the device displays a significant lag in performance or stability. When you experience all these issues, a simple Factory Reset can sometimes help fix it by taking the PC to its original state. However, this will also erase everything from your Windows 11 PC. So, make sure you have a backup plan for your data before going with this procedure.
How to Perform Factory Reset?
1. To start with Factory Reset on Windows 11 PC or laptop, you first need to open the Search bar and type "Reset this PC" in it. Then click on the Open button as shown below.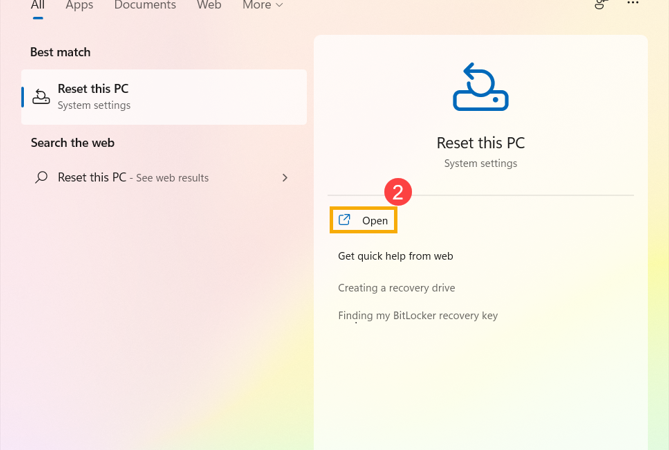 2. Click on Reset PC option to proceed.
3. Here you get the option to either Keep your files or Remove everything from your PC. You can choose any of these options depending on your requirement or preference.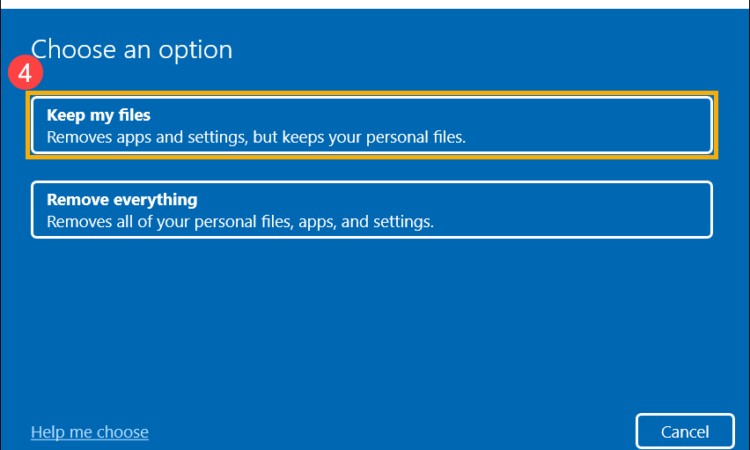 4. Now comes the option of how you want to reinstall Windows.
– The Cloud download option will download the Windows install file from the server and install it on your system. This is the recommended option but is time-consuming depending on the Internet speed that you have.
– The Local reinstall option will reinstall Windows from the device only and works faster when compared to the Cloud download option. However, if you are skeptical about the Local Windows drive's health, then you should go with Cloud download option only.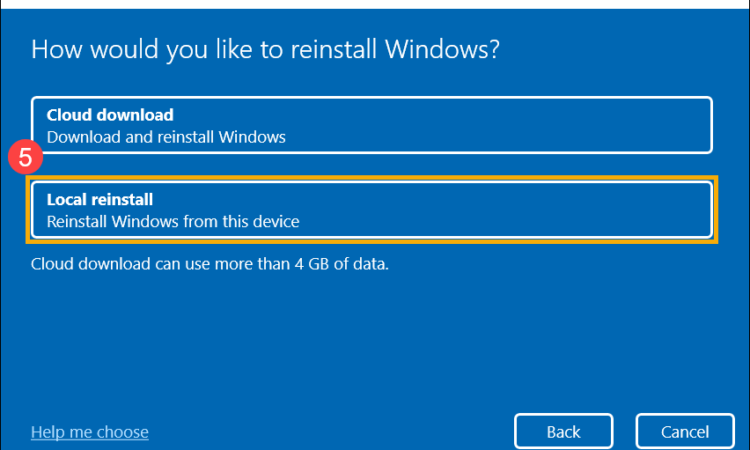 5. You will now come to Additional Settings screen where you can Change the Settings. Click on Change Settings option.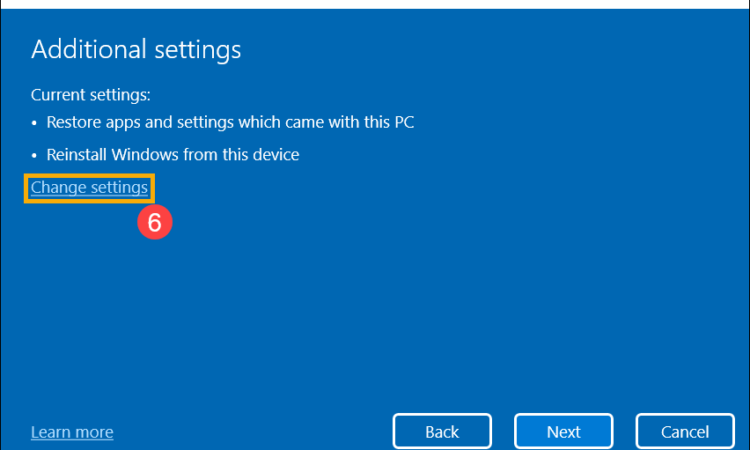 6. After confirming your choice, the system will ask for a final confirmation. Click on the Reset button if you are ready to Factory Reset a Windows 11 laptop or PC. Once you click on the Reset button, the PC will start preparing for a reset and you get the last chance to cancel the reset process if you wish so. If the process starts, it will only finish after deleting everything from Windows 11 PC.
A Perfect Alternative for Factory Reset if you want to Delete Everything!
If you are also one of those users who want to erase everything from a Windows 11 laptop or PC and go with the Factory Reset option, then you need to note that after a Factory Reset, your data will still be recoverable using a third-party data recovery tool. Hence, if the sole purpose is to delete everything from Windows 11 PC, then it is suggested to use professional Data Wipe Software instead of this manual solution.
The tool that we have introduced here is a specialized tool that ensures that your data is deleted beyond recovery. Moreover, the software comes loaded with various data wipe standards that you can choose from. These standards are recognized by many International agencies and used depending on the requirement.
This tool confirms its authenticity by providing a certificate that your entire data from the disk has been erased and you don't need to worry about recovery of your data. Additionally, this software to delete everything on Windows 11 PC works on Hard Disk, SSD, NVMe, etc.
You can read more about this software and get a download exe of it by clicking on the following button.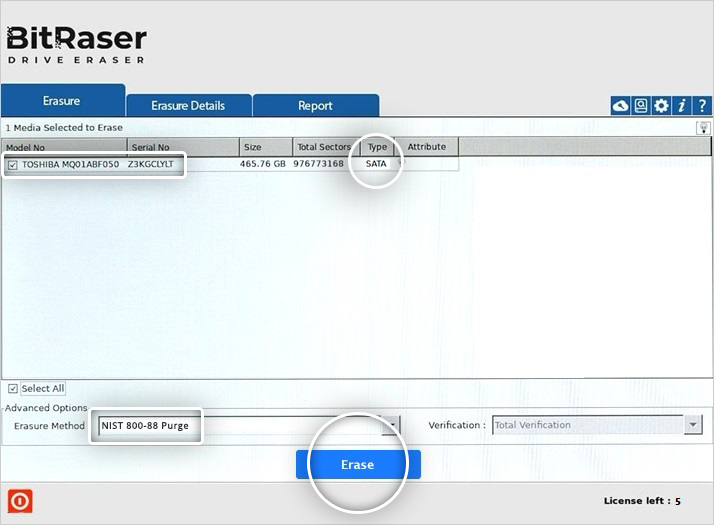 Conclusion
People usually run a Factory Reset on Windows 11 PC or laptop in case of performance issues or when they want to delete everything from a Windows 11 machine. In this article, we have provided you with a detailed guide on how you can reset your system to the factory settings. However, if you are looking to erase everything, then we would suggest you to go with a Data Erasure utility rather than relying on Factory Reset.