Summary: It has been observed that many users face various issues while importing Google Takeout to Outlook. But Microsoft does not allows users to import Google Takeout to Outlook directly.  Thus, we have come up with an advanced solution using which a user can effortlessly transfer exported data of Google takeout into Outlook without losing a single bit of it.
Even though we use multiple email clients for email communication be it a personal account or a work account. All these accounts hold great importance for us as they contain a lot of important and sensitive emails. However, there are scenarios when we need to consolidate these accounts' data into a single account.
One such situation is when you have a Google Takeout file containing all email messages of a Gmail account. And you want to import Google Takeout to Outlook and access all emails in Microsoft Outlook. Thus, a proficient solution is required to convert and merge those email messages into a single account.
Taking your requirement into account, we have come up with a smart solution that will help you convert Google Takeout emails into Outlook accessible file format. The following segment explains the salient features offered in the application and why it is the best solution to import Google Takeout to Outlook.
Make Google Takeout Mailbox to Outlook Importable
As a user, when we have a large number of emails to be migrated to a certain file format, finding the best solution is an essential task. The same is the case when you have your important emails in the Google Takeout file and want to convert it into Microsoft Outlook data file format.
In this case, you can use the most-rated TTD MBOX file conversion tool. As you get your Google Takeout Gmail archive in a ZIP file and there is an MBOX file inside it containing all your email data. You need to extract that MBOX file from the ZIP file and load it into the software and convert it into PST format using this software.
This application is the perfect solution that makes the conversion process simple with its wide range of features. Firstly, there is a preview window that provides a detailed view of your data and helps you see what you are going to convert. Secondly, the software gets a date filter to let users import Google Takeout to Outlook within a desired time period.
Additionally, the software ensures that all the metadata of emails is preserved and transferred with the same integrity. It doesn't matter if you have a small or large-sized MBOX file, the software's performance is the same and doesn't make any changes to your crucial data.
You can download and run this application on Windows OS 11, 10, 8.1, 8, and 7. The application is free to download and lets you preview data within MBOX file in the trial version.
Steps to Import Google Takeout to Outlook
Follow the below listed steps and access Google Takeout output file into Microsoft Outlook.
Step-1. The first step of this process is to open this Google takeout to Outlook application on your system.
Step-2. Following that, click on the dropdown adjacent to Email Client and select Google Takeout from the list.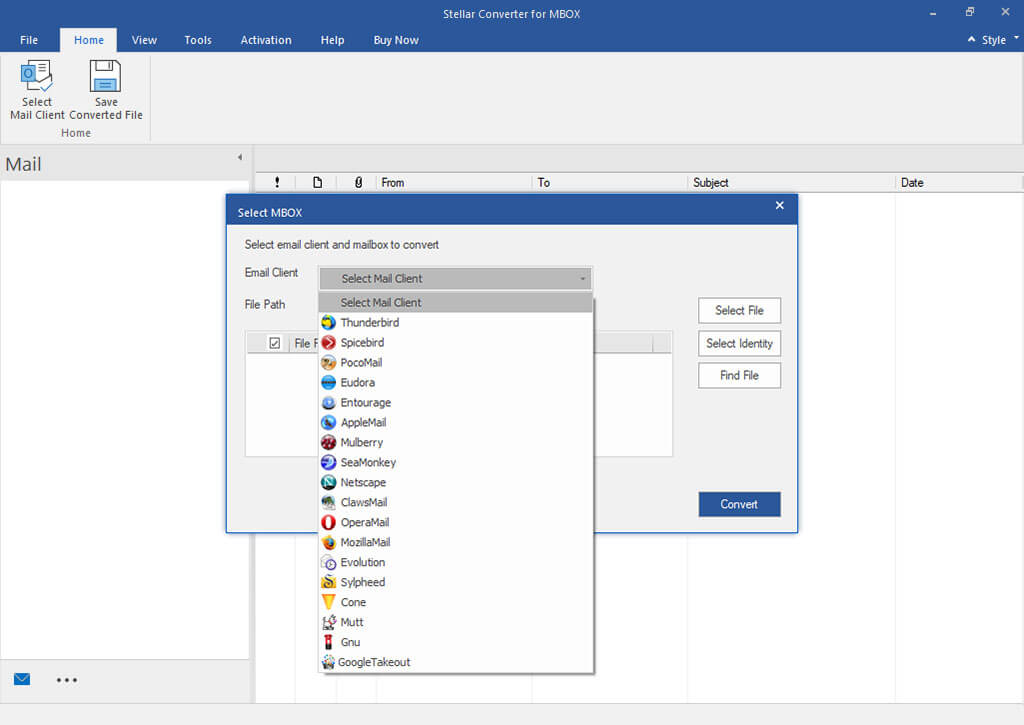 Step-3. Then add Google takeout MBOX file that you got as output from Google Takeout.
Step-4. The application will then run a thorough scan of the data and you will then get a preview of the data.
Step-5. You can now choose the email items that you want to convert and click on the "Save Converted File" option.
Step-6. Now, either choose New PST or Existing PST option depending on your needs.
Step-7. You can also choose to split PST files, export data with a specified date range, and many more options.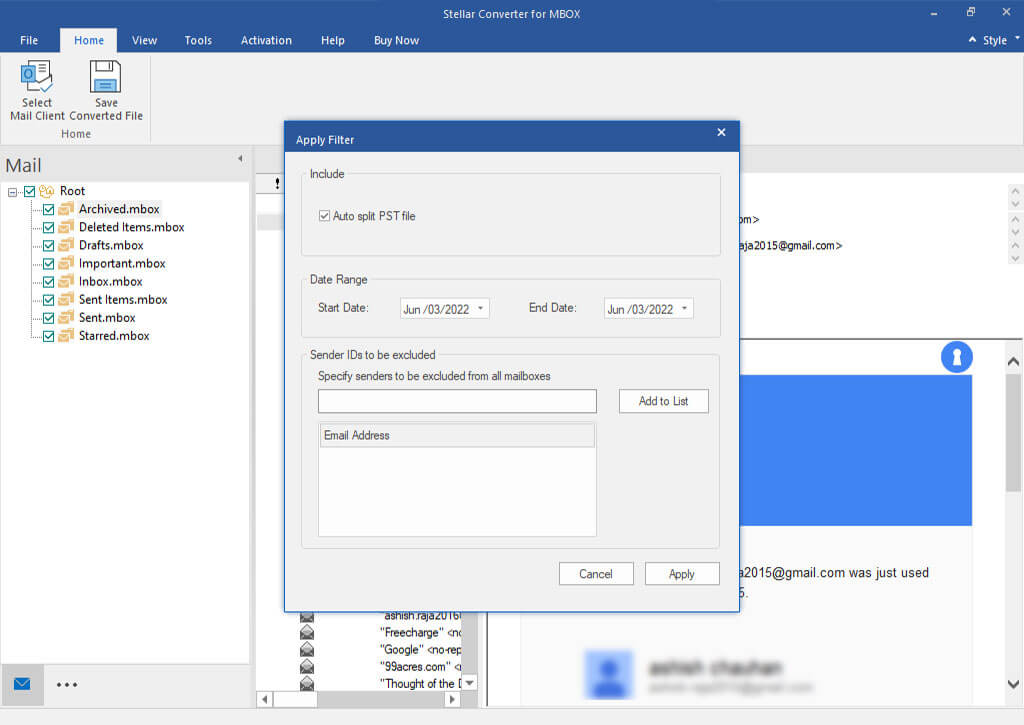 Step-8. Once completed, you need to choose the storage path and then start importing Google Takeout to Outlook. The tool will change the Google Takeout file into Outlook supported PST format.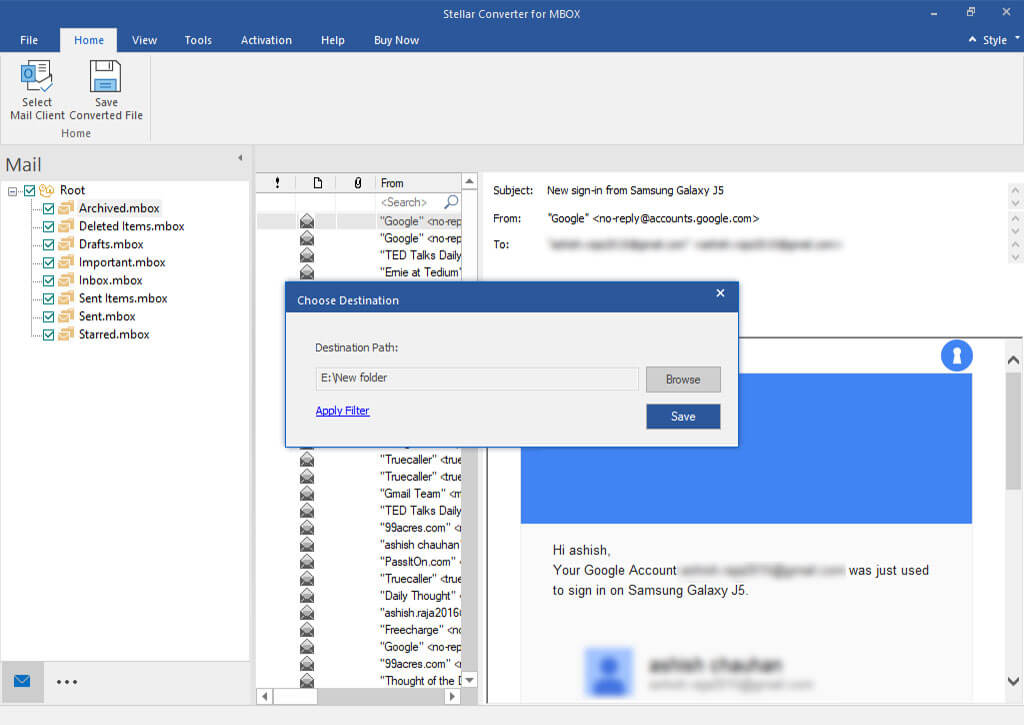 Step-9. Once you have a PST file after conversion, you can import that file into Microsoft Outlook using the Import/Export wizard.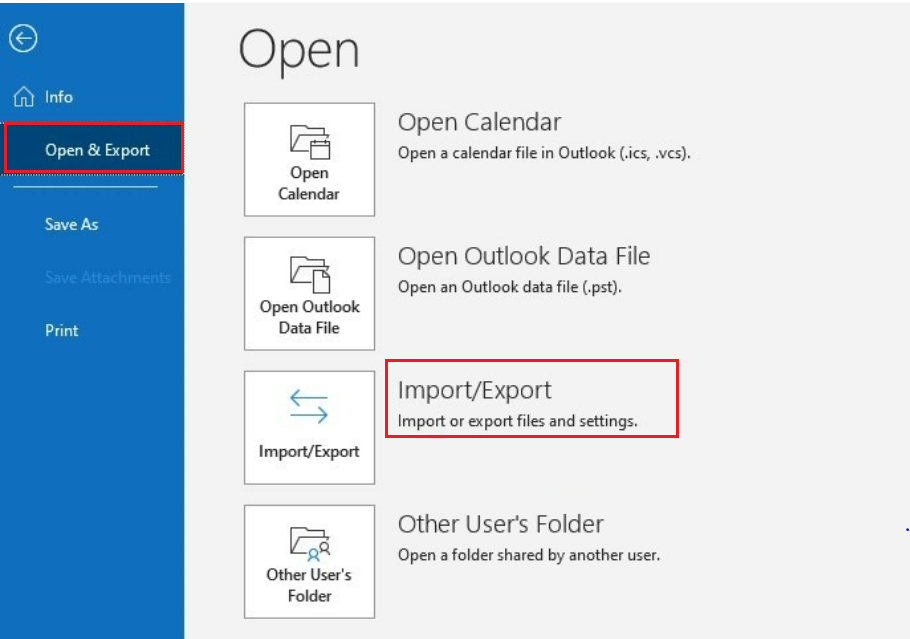 Frequently Asked Queries by Users
Q. Can I import my Google Takeout data directly into my Microsoft Outlook account?
A. No, Microsoft Outlook doesn't support Google Takeout's native file format. Thus, you need a professional solution using which you can convert your data into a compatible file format.
Q. I got a ZIP file as my Google Takeout archive and not an MBOX file. Where do I get the MBOX file?
A. You need to extract data from the ZIP file using WinZip or other similar tools. Once extracted, you will get a folder containing Google Takeout MBOX files.
Q. Does this software only works on Windows OS or I can use it on Mac OS as well to transfer Google Takeout files to Outlook?
A. The aforementioned software only works on Windows OS. However, if you need a Mac-based solution, you can contact us and request a Mac-based solution.
Q. Does this application also download Google Takeout data or do we need to download it ourselves?
A. No, you have to download your data using Google Takeout yourself only. The software will process the resultant file and help you move Google Takeout into Outlook with ease.
Conclusion
As many people don't know the right procedure to import Google Takeout to Outlook and face multiple issues during the process. We have introduced the most recommended software by experts that gets the best features and security. If you also have an MBOX file from Google Takeout and want to convert it into Outlook, then you can give this solution a try as it is free to download and offers all its features in the trial version.