In today's world, email communication plays an important role whether we talk about personal or professional spheres. While Apple Mail is a preferred choice of Mac users, Microsoft Outlook still is one of the best email platforms due to its wide range of features and robust security. If you are also one of those users who are looking to export Apple Mail to Outlook, then this article is for you.
In the following sections, we are going to explain a step-by-step process to carry out the complete process in detail. Additionally, we will make sure that the complete transfer process is seamless and doesn't interrupt the workflow.
The entire process to import Mac Mail to Microsoft Outlook is divided into three major steps. You need to ensure that you follow all these steps carefully to have a hassle-free experience.
Step 1. Prepare your Apple Mail Data
Step 2. Convert Apple Mail Data to Outlook Compatible Format
Step 3. Import Output Data in Microsoft Outlook
Step 1: Prepare Apple Mail Data
As both these platforms have their native storage file formats, it is essential to first export Apple Mail data so that we can convert it into Microsoft Outlook compatible file format. To start exporting Apple Mail into Outlook, execute the following steps:
1. Open Apple Mail and choose the folders or mailbox that you want to export.
2. Click on the Mailbox option in the menu bar and select "Export Mailbox…" option.
3. You also have the option to right-click on the particular mailbox or folder to get the Export Mailbox option.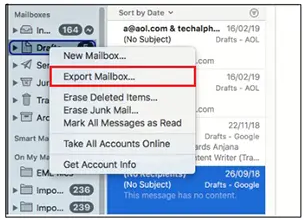 4. Now choose the destination path where you want to save the data and click on the Choose button.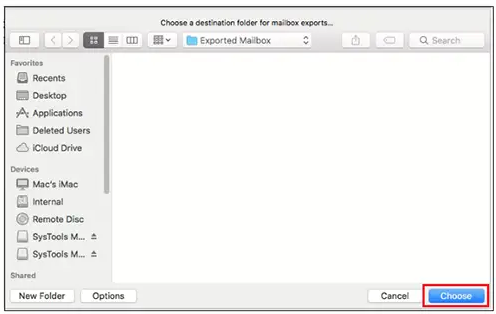 5. You will find the resultant data in MBOX file format.
Step 2: Convert Apple Mail to Outlook Data File
Now comes the main part of the process where you need to use a reliable third-party tool to help perform conversion. For this, you can use MBOX to PST Converter and easily import Mac Mail to Microsoft Outlook. This is a tried and tested software and comes with many advanced features to make your entire job effortless.
Some of the top features offered in this tool are:
Convert single or multiple Apple Mail MBOX files
Export Apple Mailbox to Outlook PST and many other file formats
Save Apple Mail data in New or Existing Outlook data file
Apply Filters and Convert Only Selected Mailbox Data
Split PST option to split resultant file into smaller parts
Steps to Import Mac Mail to Outlook
1. Open the software and expand the Email Client dropdown.
2. Select Apple Mail from the list, select the exported MBOX file, and click on the Convert button.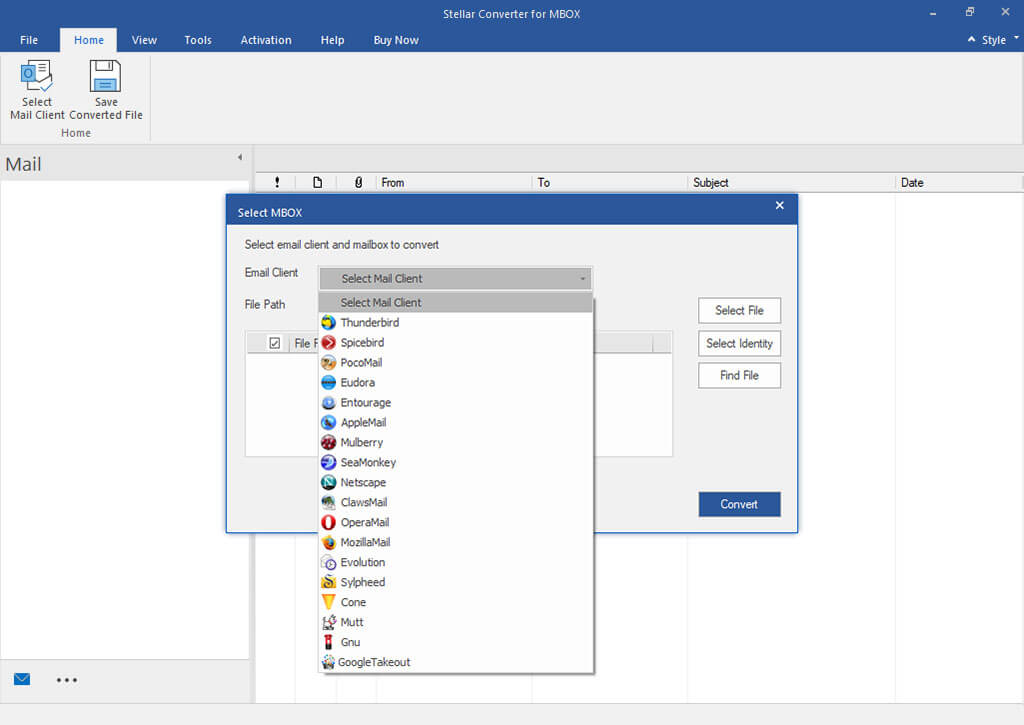 3. The software will then start scanning the MBOX file and generates a preview of data.
4. Now choose the mail items that you want to convert and select the "Save Converted File" option.
5. In the next step, choose if you want to create a New PST or add data to an existing PST file.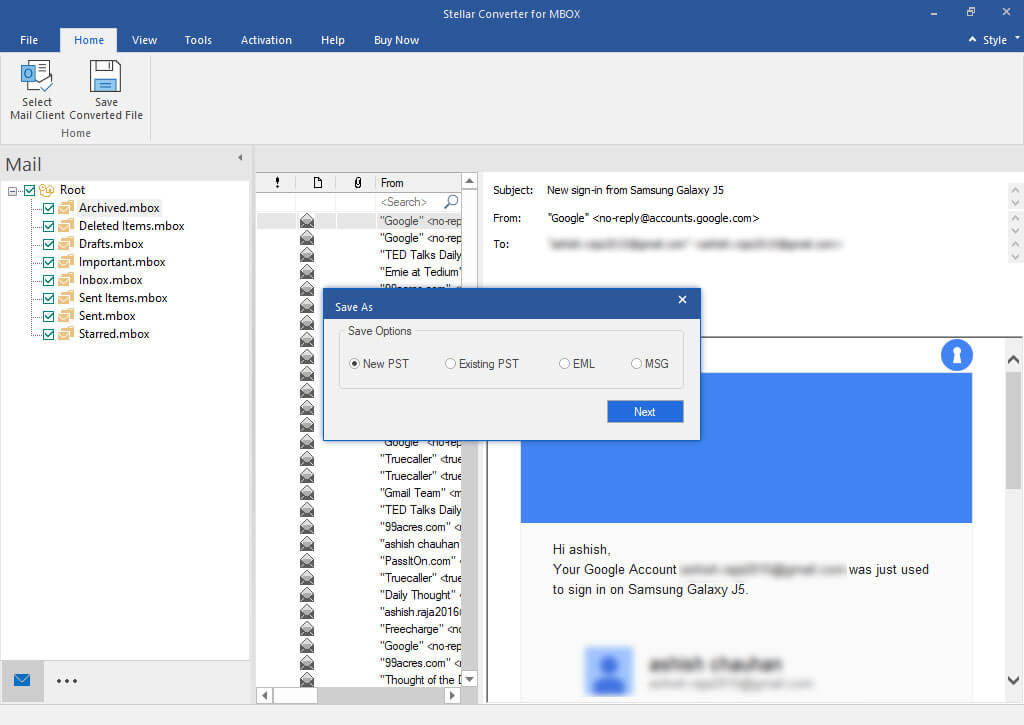 6. Then apply the filters if needed and select the destination path for the resultant data.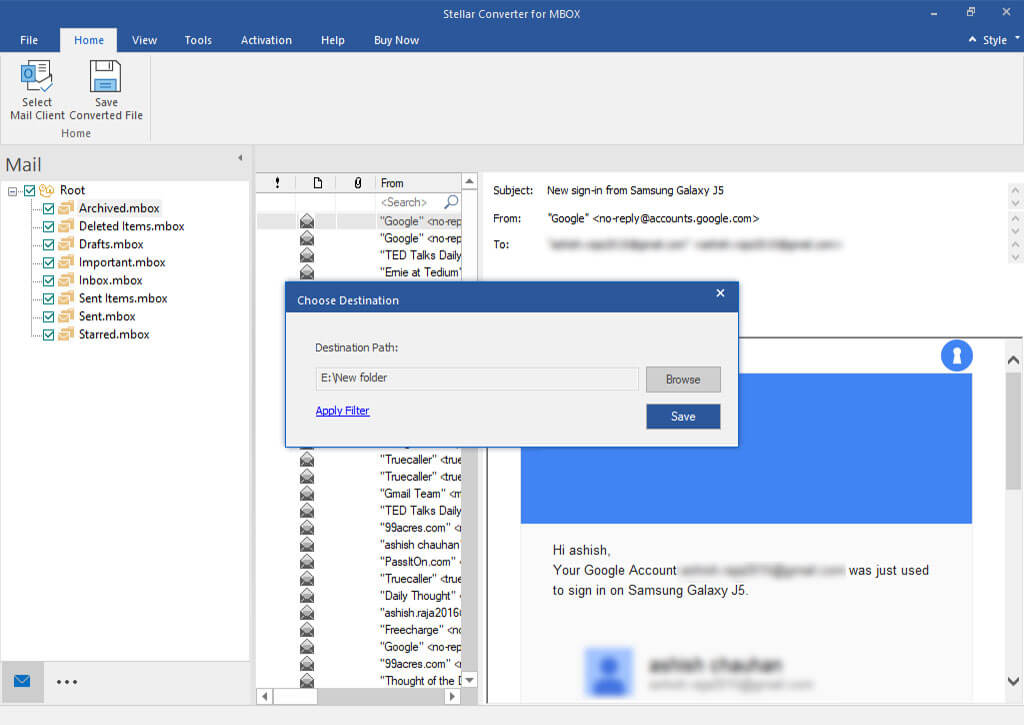 Step 3: Import Apple Mail to Outlook 2021, 2019, 2016, 2013
After you have successfully converted your data into Microsoft Outlook compatible file format, the next step is to import that data into it. For that, you need to follow the below steps:
1. Open Microsoft Outlook >> go to File tab >> select Open & Export option >> then Import/Export.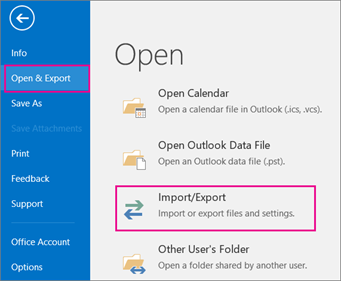 2. Choose the Import from another program or file option and hit the Next button.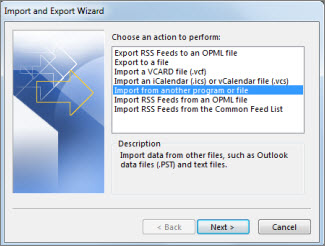 3. Select Outlook Data File (.pst) option and click on the Next button.
4. In the next step, browse the PST file that you want to import. Moreover, you can also choose how you want to manage the duplicate items inside your file.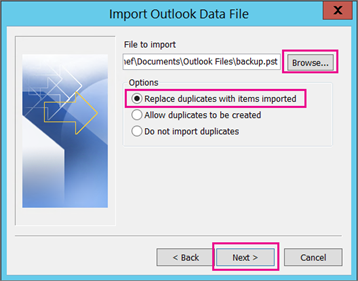 5. A password prompt will appear if the PST file is password protected. Enter the PST file password to proceed.
6. Now comes the main point where you need to select the option "Import items into the same folder in" in case you are importing data in Office 365 account. In the case of any other email account, select the "Import items into the current folder" option.
Conclusion
Exporting Apple Mail to Outlook is not a daunting task if you follow the right set of procedures. By following the steps explained in the article, you can easily import Mac Mail to Microsoft Outlook. While going through the process, please make sure to perform all the steps in the same order as explained above. With this guide, you will be able to switch to Microsoft Outlook and enjoy the robust features while maintaining the integrity of email communication.