Claws Mail is a free and open-source email client that you can use to configure multiple email accounts and perform email communication. This lightweight and easy-to-use application is loaded with almost all essential features. However, being an open-source email client, it is not a robust and feature-loaded application like Microsoft Outlook. Thus, many users look for ways to transfer emails from Claws Mail to Outlook.
In this article, we explain the best way to move your data to Microsoft Outlook without any issues. The entire process is divided into three steps. The first stage involves exporting data from Claws Mail. In the second stage, we will convert that exported data into a Microsoft Outlook PST file. Later on, the final stage involves importing that data into Outlook.
Stage 1: Export Emails from Claws Mail
1. Launch Claws Mail email application on your system.
2. Click on the File button and select "Export to mbox file…" option.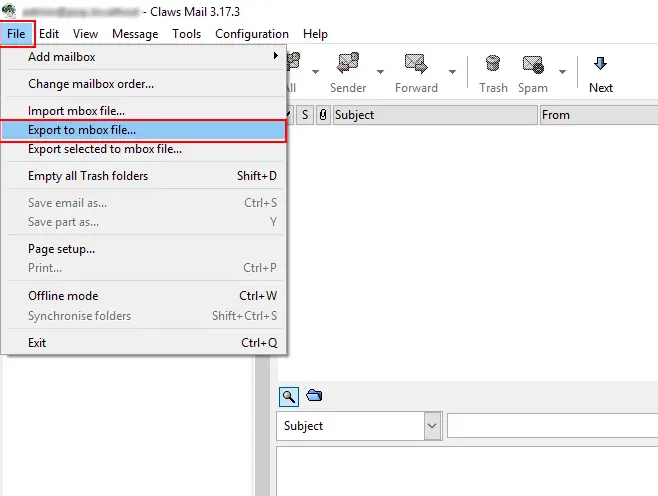 3. Now click on the Browse button adjacent to Source folder to choose the mailbox folder that you want to export.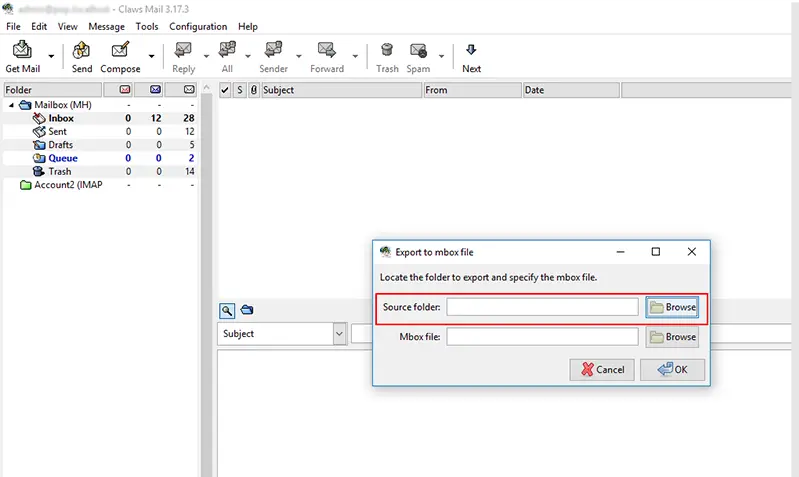 4. Following that, select the destination path of MBOX file by clicking the Browse button adjacent to Mbox file.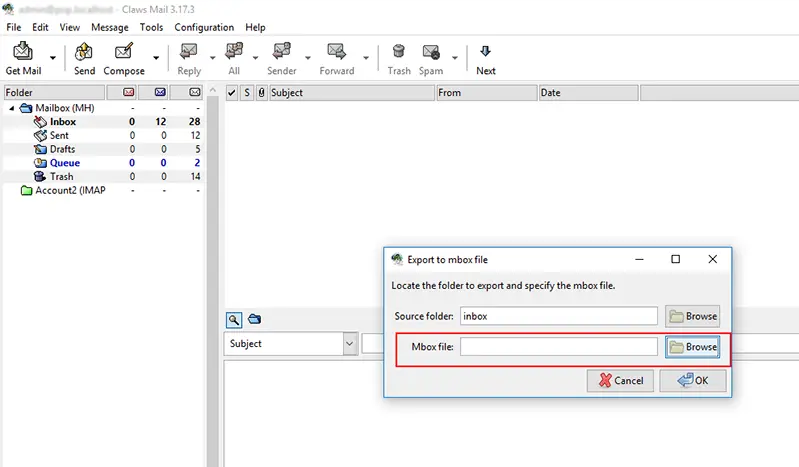 5. Finally, click on the OK button to get the MBOX file.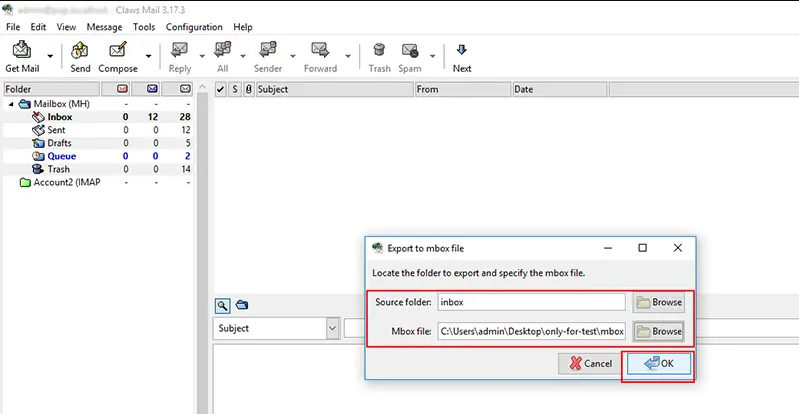 Stage 2: Convert Claws Mail to Outlook Data File
Now that we have exported the data in MBOX file format, we will now move forward with converting that resultant file. For error-free and seamless conversion, we will use the most rated MBOX to PST Conversion Tool. This software makes the overall process quite easy and comes loaded with variety of features.
While exporting emails from Claws Mail to Outlook, you get the option to convert only selective data using the date-filter. You just need to choose the starting and ending date in the filter and the application will convert data within that specified date range only.
Along with that, there is an option to choose if you want to save your data in existing PST file or a completely new PST file. The option provides you the flexibility to manage your data however you want. Furthermore, the utility is quite easy to use.
The steps to transfer Claws Mail emails to Outlook are:
1. Launch this application on your PC and choose Claws Mail as your email client to convert data.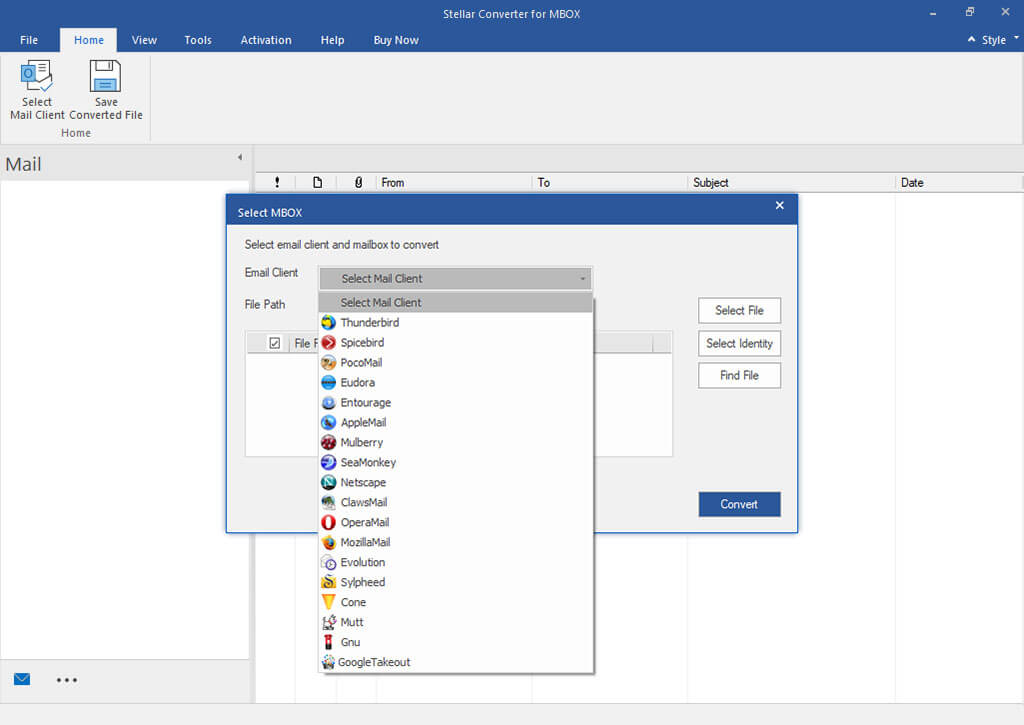 2. Now select the MBOX file that you exported from Claws Mail.
3. The software then scans the Claws Mail MBOX file and its contents.
4. You will then see the contents within that MBOX file. Now, select the email items that you want to convert Claws Mail to Outlook and choose the "Save Converted File" option.
5. Here comes the export options windows where you need to select PST as your export option. This window gives you the option to either create a New PST file or add data to an existing PST file.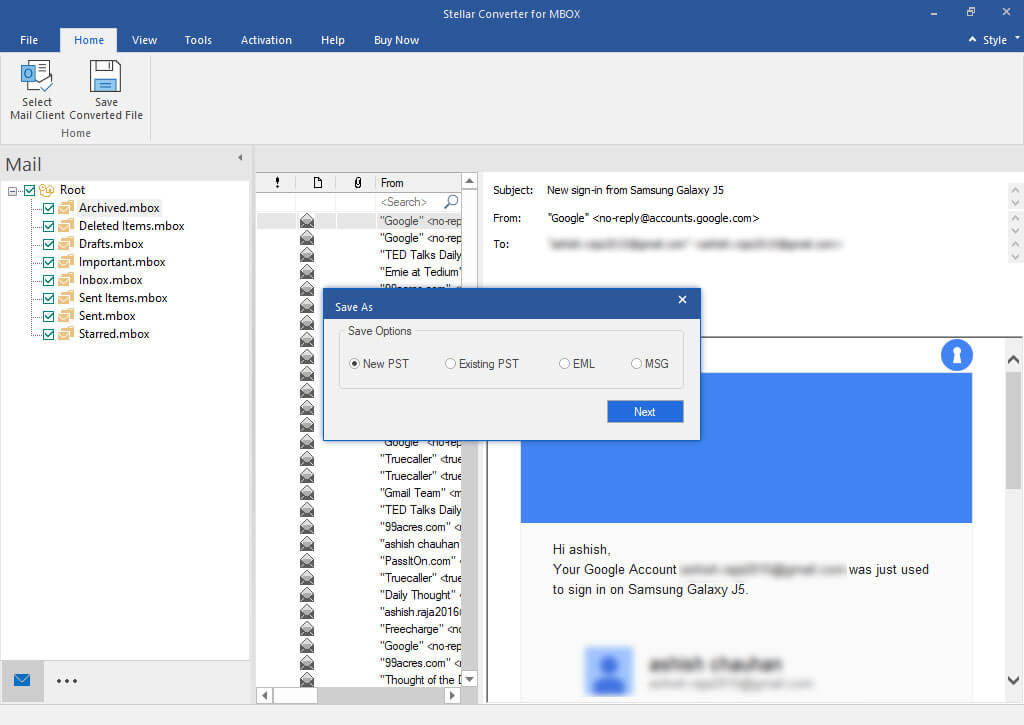 6. You will then get some advanced options like splitting the PST file, date-range filter, any sender IDs that you want to exclude, etc. You can apply these filters if needed.
7. In the final step, select the destination path and start exporting Claws Mail emails to Microsoft Outlook.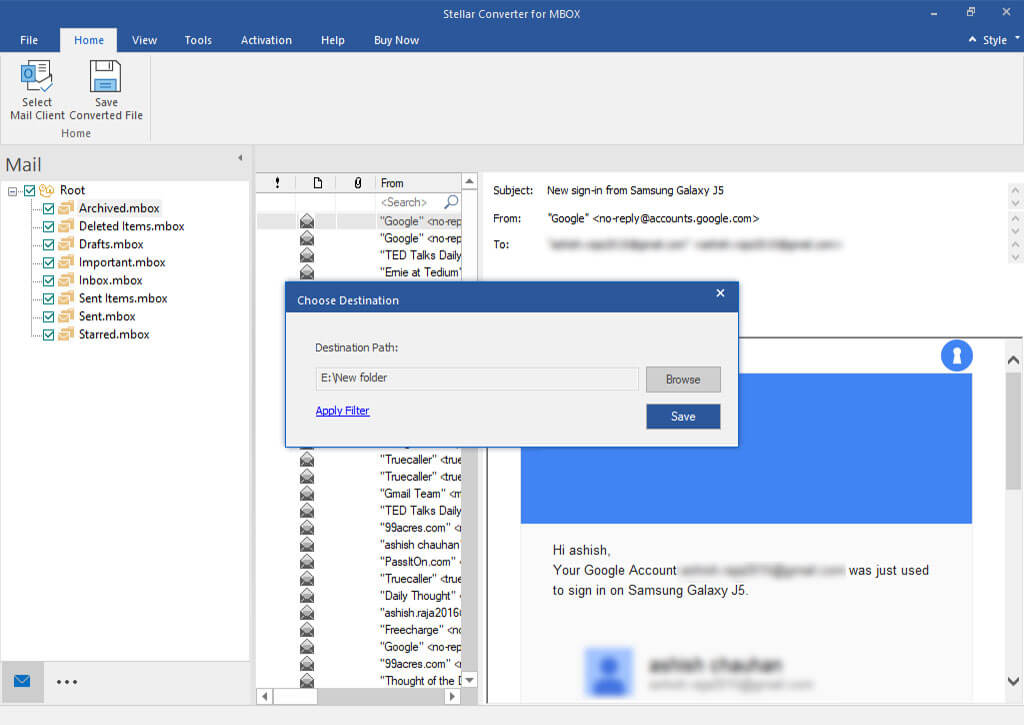 Stage 3: Import Final Data in Microsoft Outlook
Now comes the last stage of the process where you need to import the final data in Microsoft Outlook. The steps for this process are as follows:
1. Open Microsoft Outlook >> go to File tab.
2. Click on Open & Export option >> Import/Export option.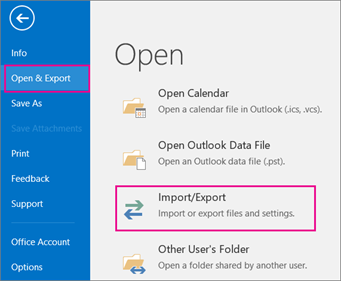 3. Select Import from another program or file from the current window and hit the Next button.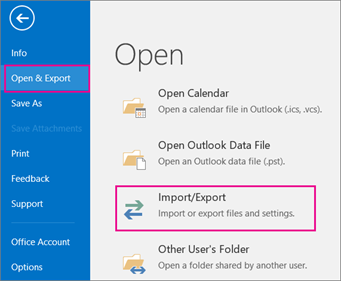 4. Choose Outlook Data File (.pst) as your import option and click on the Next button to proceed further.
5. Under the Import Outlook Data File window, choose the data file that you want to import and choose if you want to replace, allow, or don't want to import the duplicate items.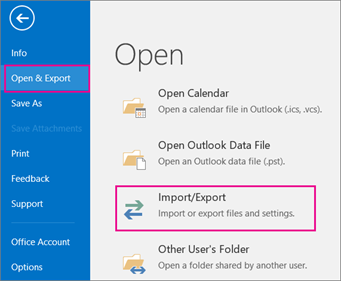 6. Then choose the mailbox folder in which you want to import the file and click on the Finish button to finalize the Claws Mail to Outlook transfer process.
Conclusion
Considering the number of features and robust security offered by Microsoft Outlook, many users look for solutions to export Claws Mail to Outlook. However, due to the complication involved in the process, many users end up losing their crucial data. Thus, we have provided a step by step process in this article to make sure you have a seamless transition experience between email clients.