Overview: This article discusses the most common reasons why users are moving from Opera Mail to Microsoft Outlook. Furthermore, a comprehensive guide is also provided to ensure that you seamlessly export Opera Mail to Outlook 2021, 2019, and 2016.
Opera Mail, once an integrated component of Opera Web browser is developed by Opera. However, with the release of Opera 15, Opera Mail became a different product and didn't come bundled with the Opera web browser.
Nowadays, Opera Mail is almost at the end-of-life stage of its life cycle due to which many users are planning to move to some other email application. This is why many users look out for ways to transfer Opera Mail emails to Microsoft Outlook. Along with this, there are many other reasons as well that make user switch their email platform to Outlook.
Factors behind Users Exporting Opera Mail to Outlook
Despite the fact that Opera Mail is in the last stage of its life cycle, there are some other reasons as well that make users move from Opera Mail to Outlook. Some of those reasons are mentioned below:
There is no denying the fact that Opera Mail is a lightweight application and offers a simple user interface, it lacks many advanced features and does not offer robust security features when compared to Microsoft Outlook.
You cannot directly set Opera Mail as your default email client in Windows 10. There is a set of complex steps that you need to perform to make it your default client.
Many users who use Microsoft Outlook in their organization are used-to with its interface and features. So, they prefer the same email client for their personal use as well.
Find Out the Mail Directory of Opera Mail
Before directly jumping to the steps to import Opera Mail to Outlook, the first step is to check the Mail Directory of your data. You can execute the following steps for the same:
1. Launch Opera Mail and expand the Menu bar.
2. Now go to the Help option and click on About Opera Mail.
3. Here, navigate to the path as mentioned adjacent to Mail Directory.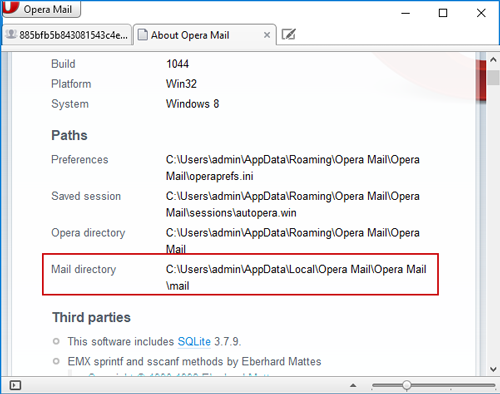 You must copy your MBS file and save it in some other location. Following that, load that Opera Mail MBS file into the Opera Mail to Outlook Converter to initiate the export process.
Secure and Reliable Opera Mail to Outlook Converter
If you have a lot of crucial emails in your Opera Mail account and want to securely export them to Microsoft Outlook, then choosing a trusted solution is a must. In such cases, choosing the perfect MBOX to PST Converter could be the wisest decision that you could make. This is one of the highly rated solutions among other software due to the range of features and easy interface that it offers.
While performing the conversion, you get the option to create a New PST file or export Opera Mail emails into an existing PST file. This feature makes it quite easy for users to save their data in their desired way. Moreover, there are various advanced features like splitting the resultant file into small parts, a date filter to export only selective data, etc. These options make the overall Opera Mail to Outlook conversion process a bit more convenient and secure.
Along with all these features, the software makes sure that your entire data is moved without affecting data integrity.
Step by Step Conversion Process
1. Free download this Opera Mail to Outlook Converter on your system and expand the Email Client dropdown.
2. Choose Opera Mail from the list and then select the MBS file that you found from its Mail Directory.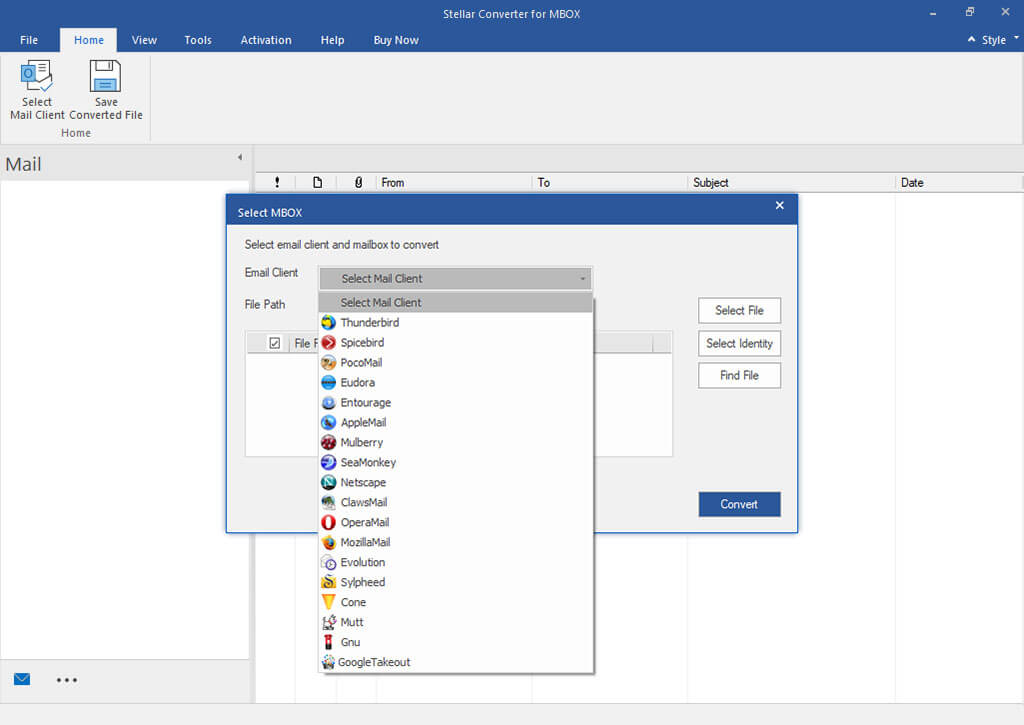 3. The software will start processing those emails and then generate a preview of all emails stored in it.
4. You can now choose the email items that you want to export and click on the "Save Converted File" option.
5. Then choose the Existing PST option if you already have a PST file and want to save your data in it. Else, you can choose the New PST option if you want to create a new PST file.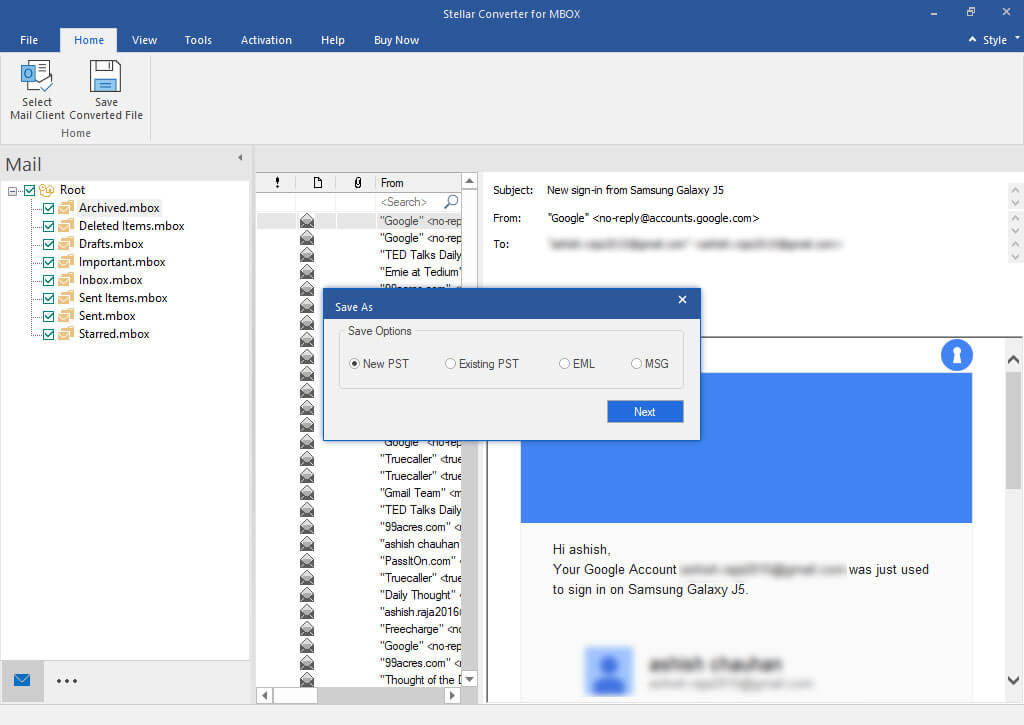 6. You can also split PST files and apply various other filters if needed.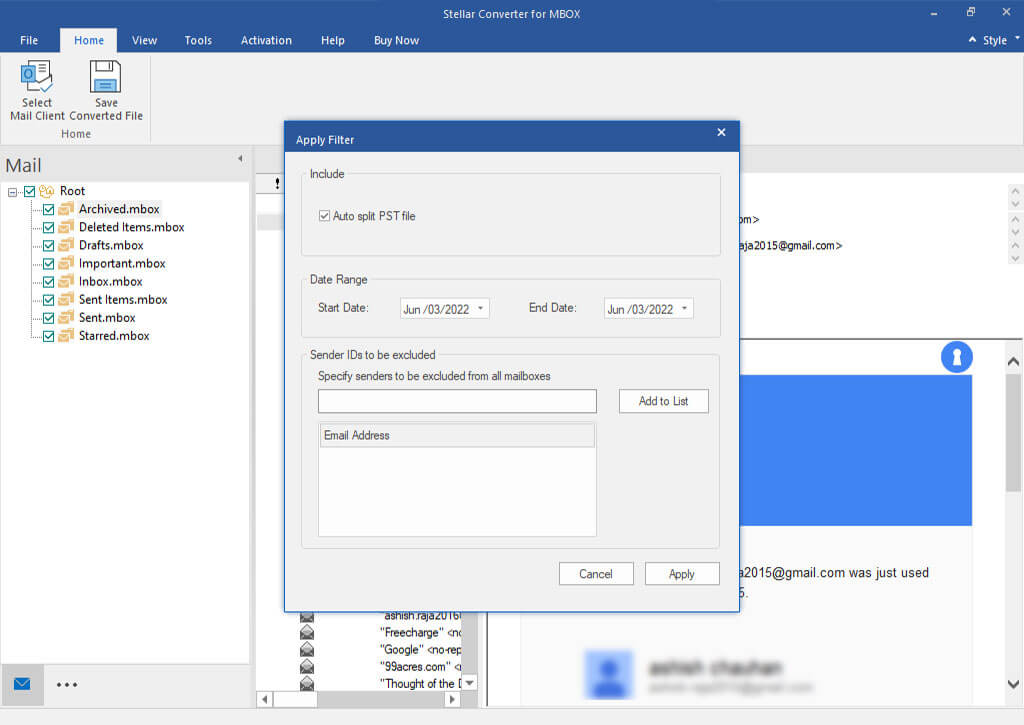 7. In the final step, choose the location where you want to save the output file and start the conversion process.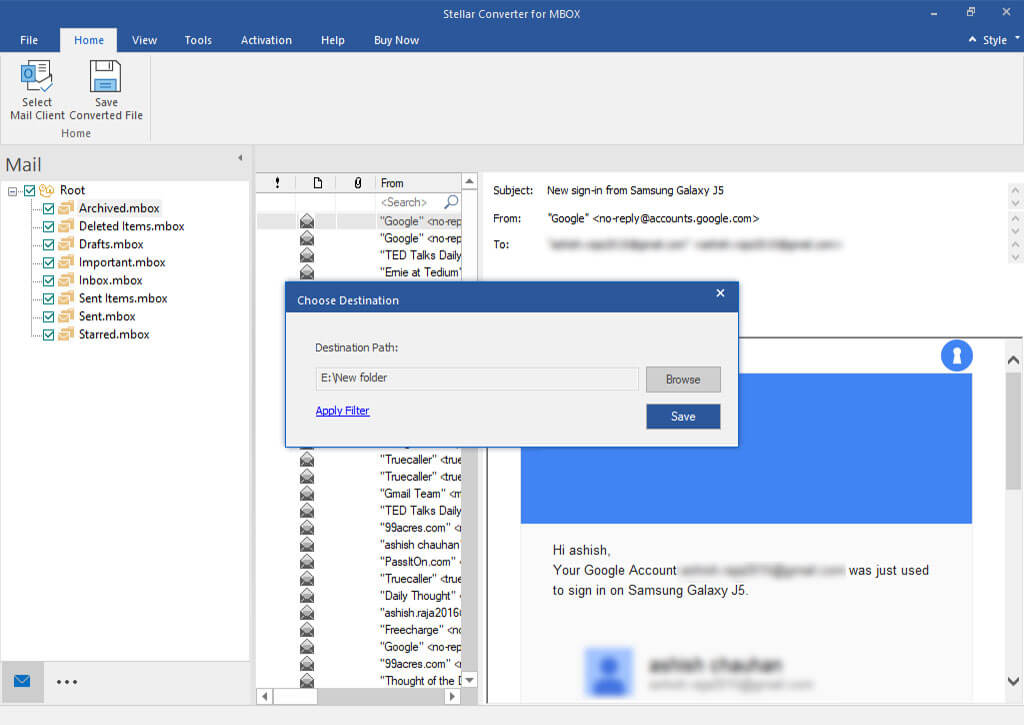 Conclusion
Opera Mail was once quite a popular email client that came bundled with the Opera web browser. However, due to various reasons, it could not become a top choice of users and is now in almost the final stage of the life cycle. Thus, many users look to switch from Opera Mail to Outlook 2021, 2019, or 2016. In this article, we have provided the best possible way that you can use to carry out the process in a simple way.